PANDA Security
The Cloud Security Company
Endpoint Protection, Systems & Patch Management
PERI TECHNOLOGIES is the premier partner in Malaysia for PANDA SECURITY. Panda Security is a Spanish multinational specialized in the development of IT security solutions. Initially focused on the development of antivirus software, the company has since expanded its line of business to advanced cyber-security services with technology for preventing cyber-crime.
In 2005, Panda Security was the fourth largest antivirus vendor worldwide with 3.2% of the marketplace and in 2012 is in the Top 10 largest antivirus vendor worldwide with 2% of the marketplace. In 2015, Panda Security obtained the best rate protection in the Real World Protection Test by AV-Comparatives. In 2018, Panda antivirus received their Gold Award from AV-Comparatives for the Whole Product Dynamic "Real-World" Protection Test.
In 2018, Panda Security is rated as Visionary in GARTNER's Endpoint Protection category.
Its patented technology TruPrevent, a set of proactive capabilities aimed at blocking unknown viruses, along with its Collective Intelligence model, the first system to automatically detect, analyze, and classify malware in real-time, have been the precursors to the new Adaptive Defense security model.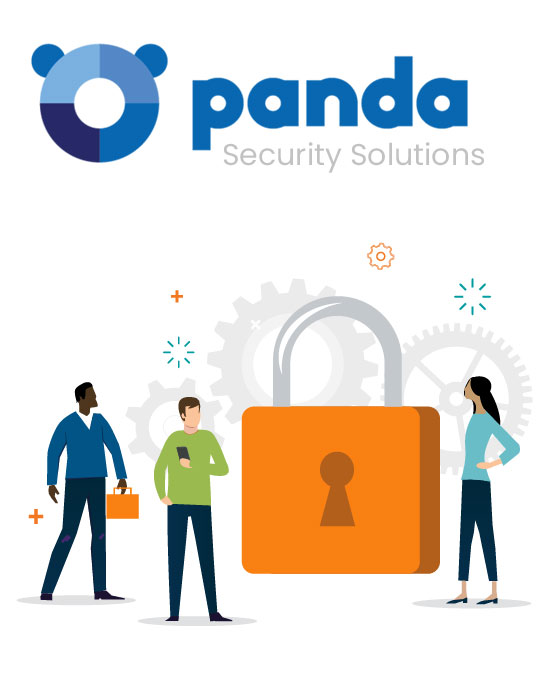 Panda Security Offers Solutions:
End Point Protection
Adaptive Defense
Systems Management
Fusion
Email Protection
Patch Management
The Features of Panda Security

Audit, Monitor & Prioritize Updates
The single-panel view offers centralized up-to-the-minute and aggregated visibility of the security status of the organization with regard to vulnerabilities, patches and pending updates of the systems and hundreds of applications.

Prevent incidents, systematically reducing the attack surface created by software vulnerabilities
Handling patches and updates with easy-to-use, real-time management tools that enable organizations to get ahead of vulnerability exploitation attacks.

Contain and mitigate attacks, immediately patching one or several endpoints
The console correlates detected threats and exploits with the uncovered vulnerabilities. Response time is minimized, containing and remediating attacks by pushing out patches immediately from the web console.

Reduce operating costs
No deployments or updates needed. No effort required as updates are launched remotely from the web console. Provides complete, unattended visibility into all vulnerabilities, pending updates and EoL.

Comply with the accountability principle
Many regulations (GDPR, HIPAA and PCI) force organizations to take the appropriate technical and organizational measures to ensure proper protection of the sensitive data under their control. Panda Patch Management helps you to comply with this obligation.