Piolink
Web Application Firewall  |  Security Switch  |  Application Delivery Controller
Security Switch
Make it Simple, Smart, and Secure
TiFRONT Security Switch can solve various security problems, visualize your network, and simplify all your network management from installation to troubleshooting based on Web GUI with a few clicks.
TiFRONT as a smart switch can detect and block lateral movement as it simplifies network security by providing visibility and protection within your network at the switch level.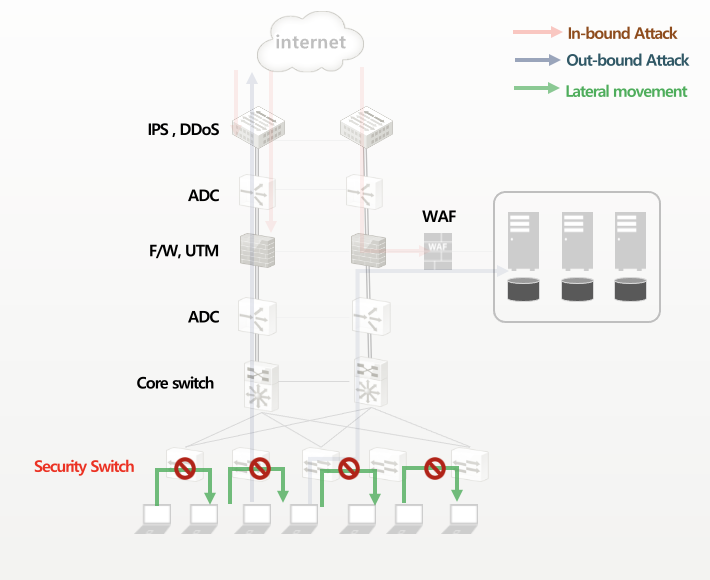 High Performance Web Application Firewall
WEBFRONT-K is easy to manage security with AI machine learning detection technology that creates and continuously updates threat rules
and standards on its own. It is a reliable web firewall even at large sites with 40Gbps performance.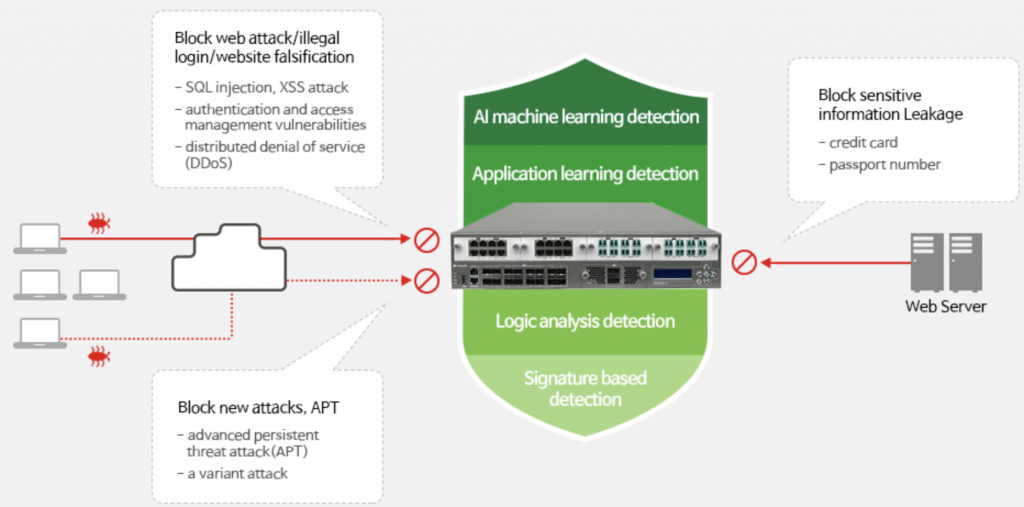 Application Delivery Controller
Quickly and Safely, with No Interruptions.
The PAS-K, ADC in PIOLINK, is ideal for organizations
in the fields of finance, education, public organizations,
and telecommunication, with the high performance to
accelerate application delivery and reinforce security.
PAS-K series secure your data and systems from threatening various DDoS like HTTP DDoS, Syn flood, and Syn cookie. Also, it supports basic network firewall features to secure your network like filtering. PAS-K has been approved globally for its stability and security with the assurance level of 'PP compliant' from the CCRA. Common Criteria is one of the most recognized global standards in evaluating security products.
Load balancing
L4/L7 redirection
Failover
TCP multiplexing
REST API
Server offload
NAT(Network Address Translation)
Network level security
Anti-DDoS / Hiding server information
PREScipt(Rule&Event Scipt)
HTTP compression / Memory caching
Network firewall
Guaranteeing transaction / HTML optimization
Controlling the Traffic Explosion and Guaranteeing Connections
Cloud Plug
PIOLINK Solutions for:
Security Switch
Web Application Firewall
Application Delivery Controller
Piolink
PIOLINK provides top application availability, performance, and security in the market while focusing on developing network and security solutions for easy management.
Moreover, we secure and protect our customers' information assets by
managed security services, security consulting, and security solutions.